Family history and productive activities have been combined in the Masseria Pezze d'Aglio for four generations.
It all starts with an underground oil mill and a rock settlement dating from the Middle Ages. Instead the Masseria Pezze D'Aglio hosting the oil mill dates back to 1700. Since 1909, the Savoia family owns both the farm and the oil mill. The estate stretches for sixty acres, it has 10.000 olive trees, 2.500 of which are secular plants. The main varieties of Cultivar which are available in the farm are Ogliarola secolare, Leccino, Coratina, Peranzana, Frantoio and Picholine.
A precious oil
Passing from one generation to another, we modified the means, developed skills, introduced new know-how with the same objective which has remained unchanged in time: producing a high quality extra virgin olive oil from our olive trees.
"We love what we do and how we do it"
The first important step for a high quality oil is a careful crop years before the production. Afterwards the fruit is picked with the right degree of ripeness and during an ideal climate moment: these are elements allowing to enhance the nutritional and organoleptic qualities typical of each variety.
The olives are therefore collected in the morning and treated in the company oil mill in the afternoon of the same day. Thus, few hours after harvesting, the olives are transformed in precious extra virgin olive oil.
After an accurate washing process, the olives are grounded with a crusher at low speed in order to avoid the heating of the paste. At this stage, the most important phase of the transformation process begins, namely the kneading: a slow mixing of the olive paste enabling the very small oil particles to clump together, to free the antioxidants molecules and to elaborate the rich aromatic components.
This passage is extremely delicate, because a long time and high temperatures can deteriorate and oxidise the olive paste, reducing its quality and altering the oil scent.
Hence it starts the actual separation: through a simple centrifugal extraction taking place in a decanter, it is possible to separate the oil from both pomace and water.
Finally the oil is refined through a centrifugal separator eliminating the last traces of water and deposits. The oil is then filtered in order to remove the last external particles and the storage takes place in an air conditioned environment within stainless steel tanks, where oxygen is replaced with nitrogen to avoid the extravirgin olive oil oxidization.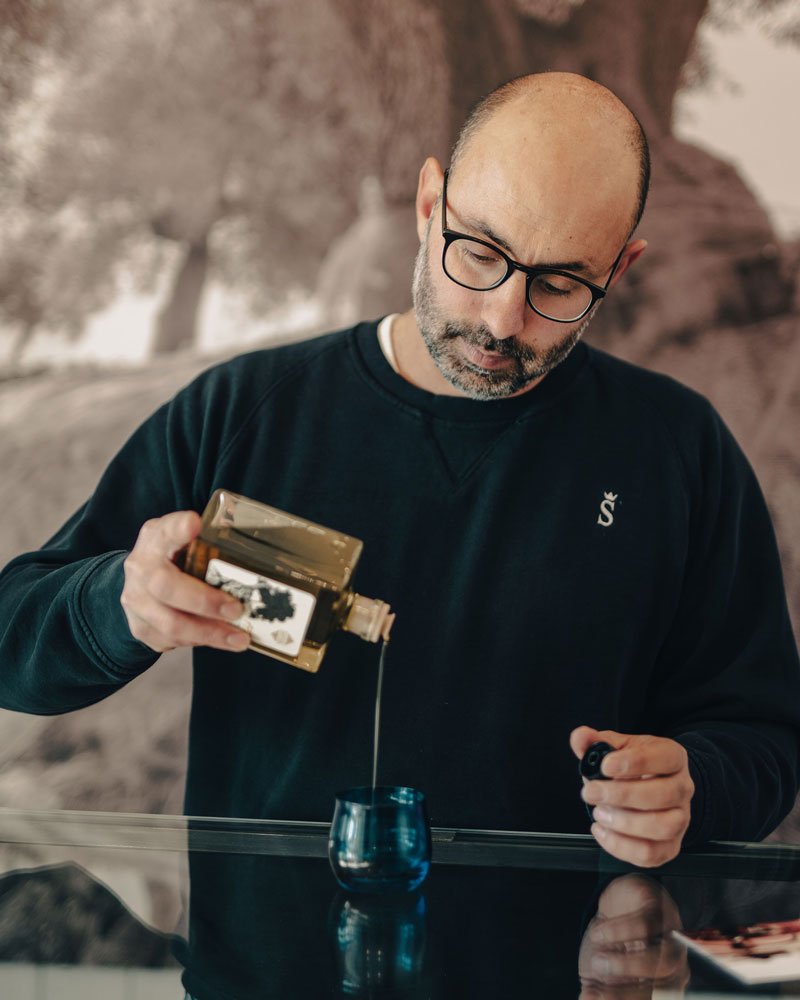 Giorgio Savoia
Agronomist, administrator of Azienda Agricola Savoia, "father" of extra virgin olive oils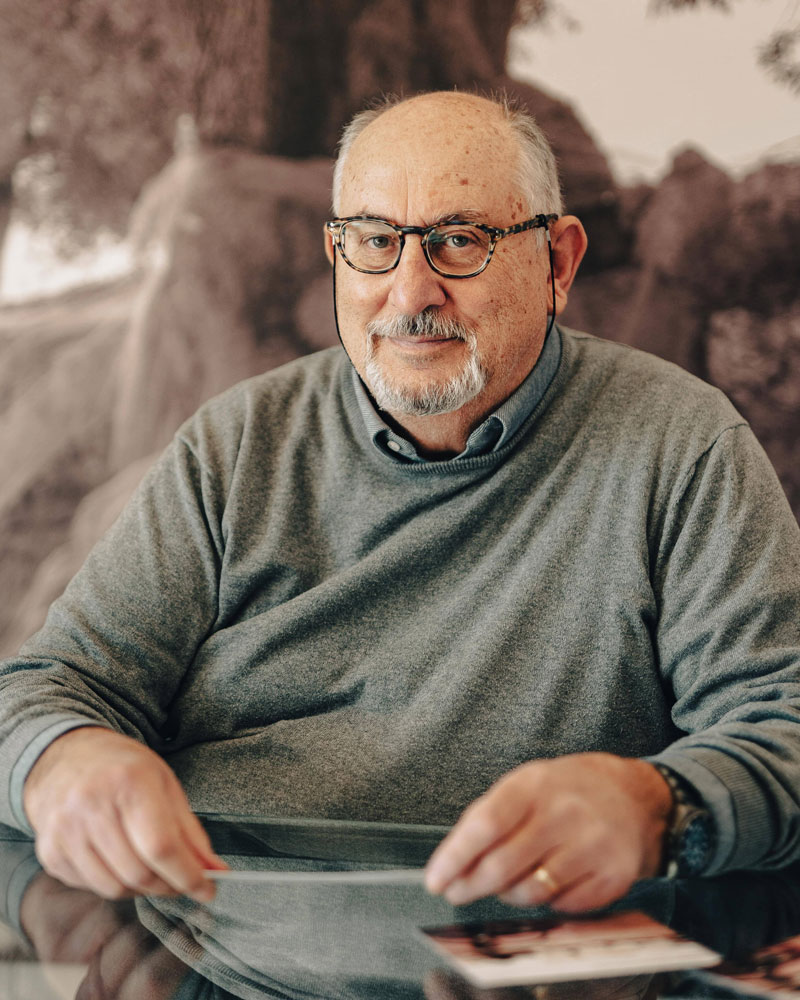 Beppe Savoia
Architect and olive grower by passion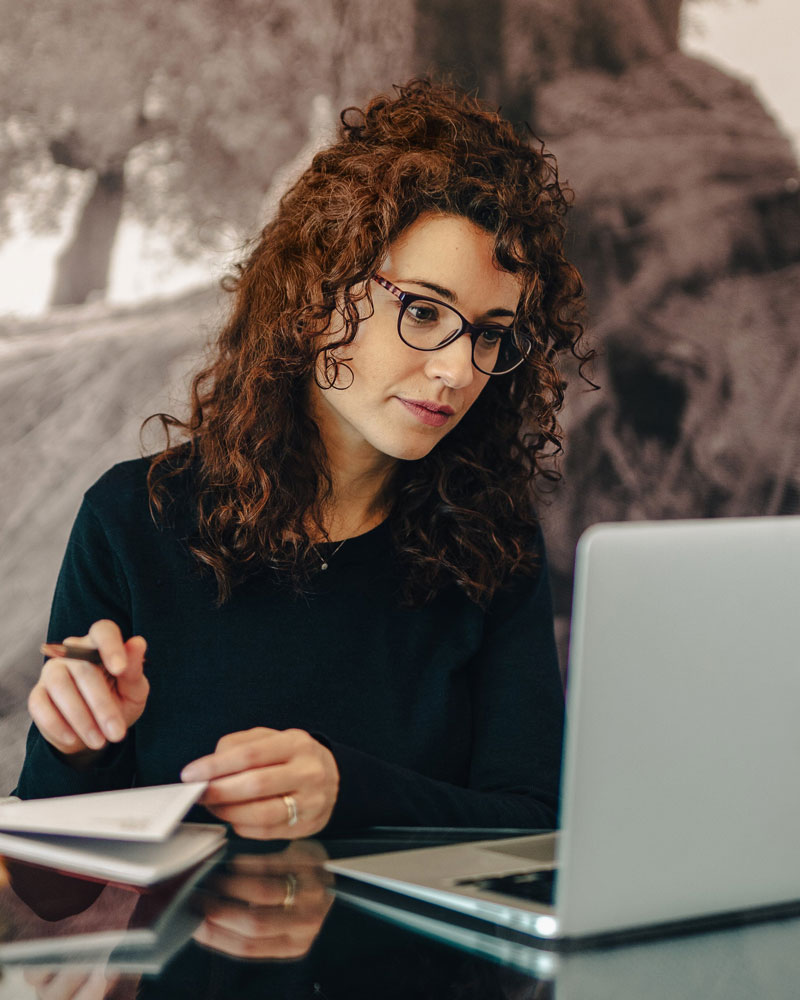 Rosaria Pace
Masseria tour manager, foreign contacts, communication and e-shop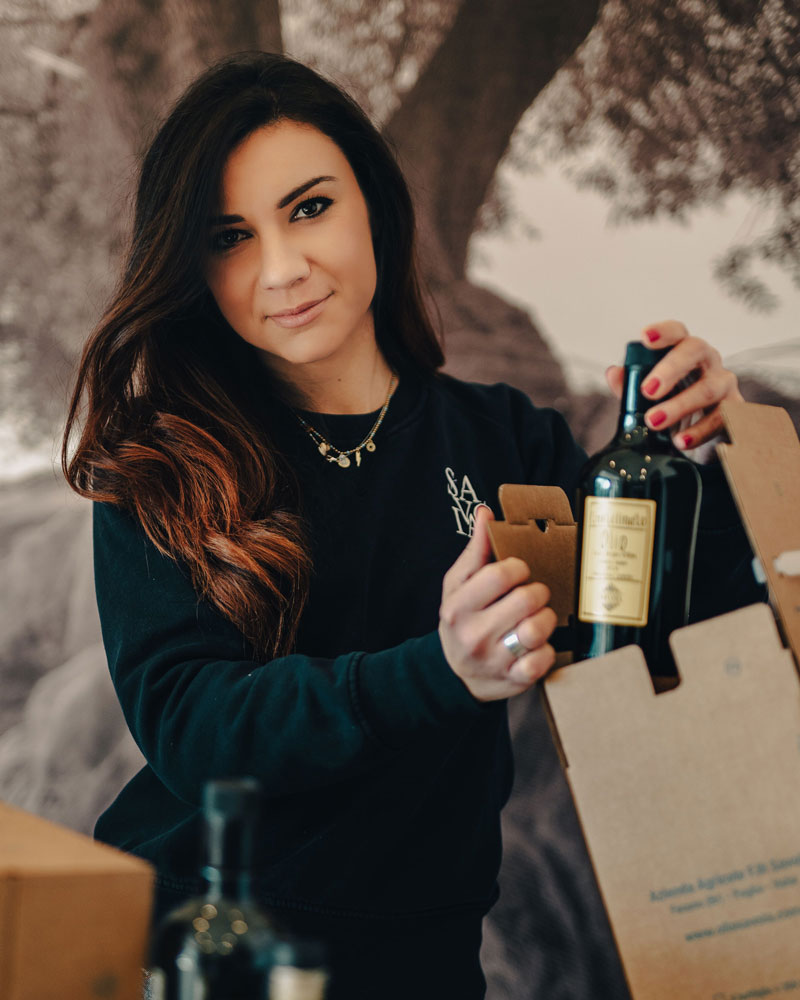 Valentina Pace
Administration manager, front office, commercial